Ultimate Asian Cooking 5 Day Workshop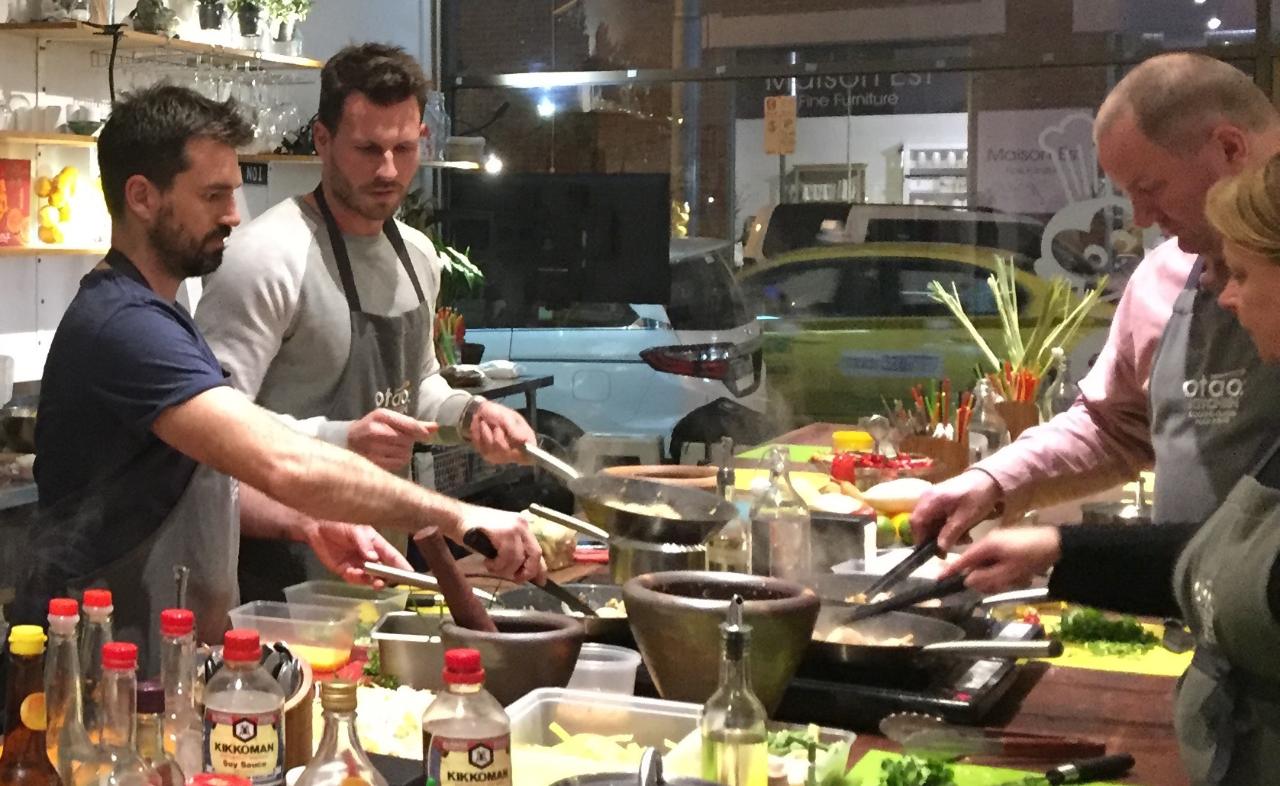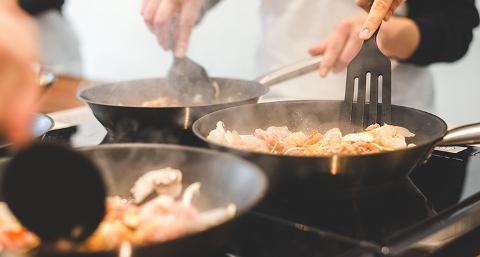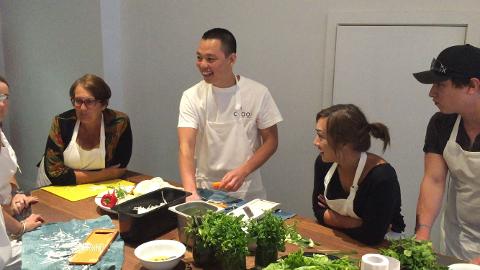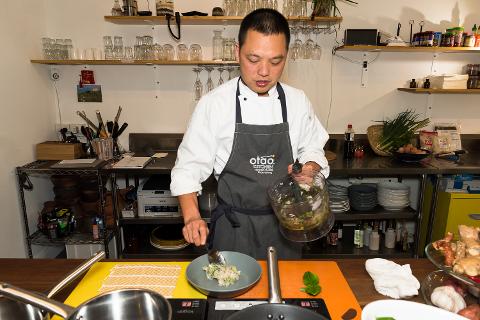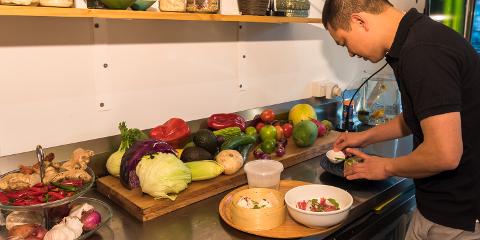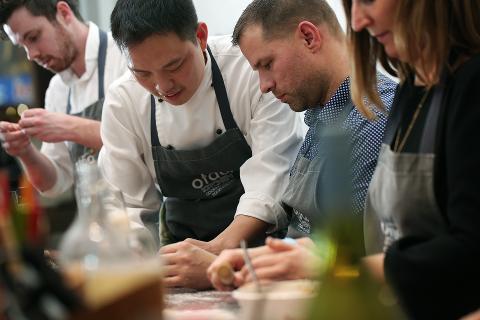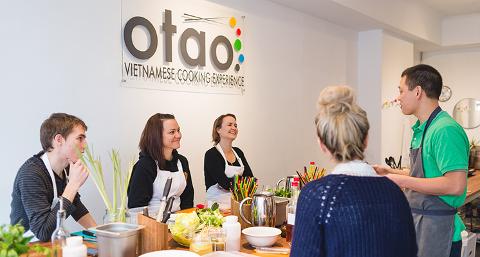 Duration: 5 Days (approx.)
Location: Richmond, Victoria
We've teamed up with the Chef experts to craft this exclusive Asian cooking workshop for you with flavours, smells and textures of gourmet delights from the true heart of India, Indonesia, Vietnam, Thailand, China, Japanese and more. The workshop is for your personal cooking and aspirations where you will learn the principles of food sources, preparation and cooking with focusing on recreating healthy Asian dishes at home.
This intensive classes will walk you through basic fundamentals of essential food safety, nutrition, market and shopping and knife skills plus many cooking methods. We will cover vegetables, salad, meats, fish and seafood dishes and cultural aspect of over 60 beautiful recipes. These cooking techniques can be also adapted into your kitchens with everyday budgeting and healthy food choices.
This is one in a lifetime cooking experience for you to appreciate culture, food and people of this amazing region. With no more than 12 guests you will have endless opportunities to explore, to ask questions and to learn more from your chef instructor(s).
Our hand-picked dishes offer the perfect blend for your healthy, unique and authentic meals at home. This is only cooking workshop over 30 hours of intensive learning and cooking in Australia. We teach everyday people how to cook with the right way. In this 5-day workshop with 6 hours each day, you will gain confidence in your kitchen, transition to a healthier diet and lifestyle or are a professional wanting to expand your skill set, we have something for you.
We believe in hands on cooking lesson focusing on core techniques while developing confidence for our guests that challenge them master technique. Plus, you receive ongoing chef instruction and support and access through emails.
HOW WE RUN THE COURSE
You can start the course any time but we prefer you to start with the Day 1 or Lesson 1 to get our kitchen orientation. If you have done any of our class before then it should be okay to join in. We will run from Lesson 1 to Lesson 5.
You can do a minimum of 3 lesson or day course out of 5 lesson or day course. Please indicate in the booking which day/lesson you will be attending.
We run the class on Victoria school holiday only. You can book this course for private cooking with minimum of 4 people.
LESSON 1 - CHINESE COOKING
Honey Glaze Cha Siu
Wonton Soup
Pork Shao Long Bao
San Choi Bow with Prawns and Pork
Sweet and Sour Pork
Steam Fish with Ginger and Soy
Special Fried Rice with salty fish
Stir Fry Noodles
With Asian Green with Chinese Mushroom
Complimentary fruit salad
YOU ALSO LEARN
Introduction to kitchen tools and equipment
Food Safety, Professional Knives, Cutting and Chopping
How to stir fry with wok or pan at home?
How to make and use sauces?
LESSON 2 - THAI COOKING
Fish Cakes, Bean and Lime Leaf
Tom Yum Goong - Spicy shrimp soup or chicken
Thai Larb with Pork
Red, Yellow, Green and Massaman Curry Pastes
Thai Red Curry with Duck
Green Chicken Curry, Bean, Eggplant
Thai Fried Rice
Pad Thai
Thai Beef Salad
Thai Papaya Salad
Thai Sticky Rice and Mango
YOU ALSO LEARN
Best practices for cooking vegetables and using herbs
How to make salad and dressing?
How to season in recipes
Thai spices and methods of cooking
Poultry and the use of poultry
LESSON 3 – VIETNAMESE COOKING
Nuoc Cham - Fish sauce dip
Goi Cuon – Fresh Rice Paper Rolls
Chả giò - Spring rolls - Vegetarian or Pork
Banh My – Vietnamese Pork Rolls
Banh xeo - Saigon pancake and stuffings
Bo La Lot - Beef in betel leaf
Pho Bo Traditional Beef Noodle Soup
Thit Kho or Ca Kho – Pork in Caramel Sauce
Fried Pork Dumplings
Vietnamese Vermicelli Noodle Salad
Cream Caramel and Complimentary refresher on arrival
YOU ALSO LEARN
Making stock from vegetables and meat bones
How to make soup and seasoning?
Egg and Custard Desserts
Demonstration of typical pork cuts and their usages
LESSON 4 - INDIAN AND INDONESIAN COOKING
Balinese Chicken Satay & Peanut sauce
Butter Chicken, a restaurant favourite you can make at home!
Rogan josh - lamb curry of Persian origin, now popular in the Kashmir area
Beef Vindaloo
Tandori Chicken
Beef Rendang - Slow cooked beef curry
Aloo Gobi, Cauliflower and Potato Curry with Peas
Red lentil tadka dal
Spiced fish in banana leaves
Handmade Sesame Garlic Naan
Yellow rice, coconut, turmeric
YOU ALSO LEARN
How to cook rice, legume and gains?
Understand Plant-Based Alternatives
Slow cook, searing and pan fry cooking
Demonstration of typical beef and lamb cuts and their usages
LESSON 5 – JAPANESE COOKING
Cup of Miso Soup

Sashimi tasting
Making 2 types of Sushi
Salt and Pepper Squid or Vegetable Tempura
Goya Dumplings pork and ginger filling
Okonomiyaki Japanese pancake
Ramen Noodle Pork and Broth
Chicken Teriyaki
Pickled Daikon and Carrots
Seafood Steam Boat Optional
YOU ALSO LEARN
Nutrition in the kitchen
Menu planning
Setting up your kitchen
Make fresh noodles and dough
Platting and Bento Box
Demonstration of deep fry foods
Understand Fish, Prawn, Squid