Dumpling Party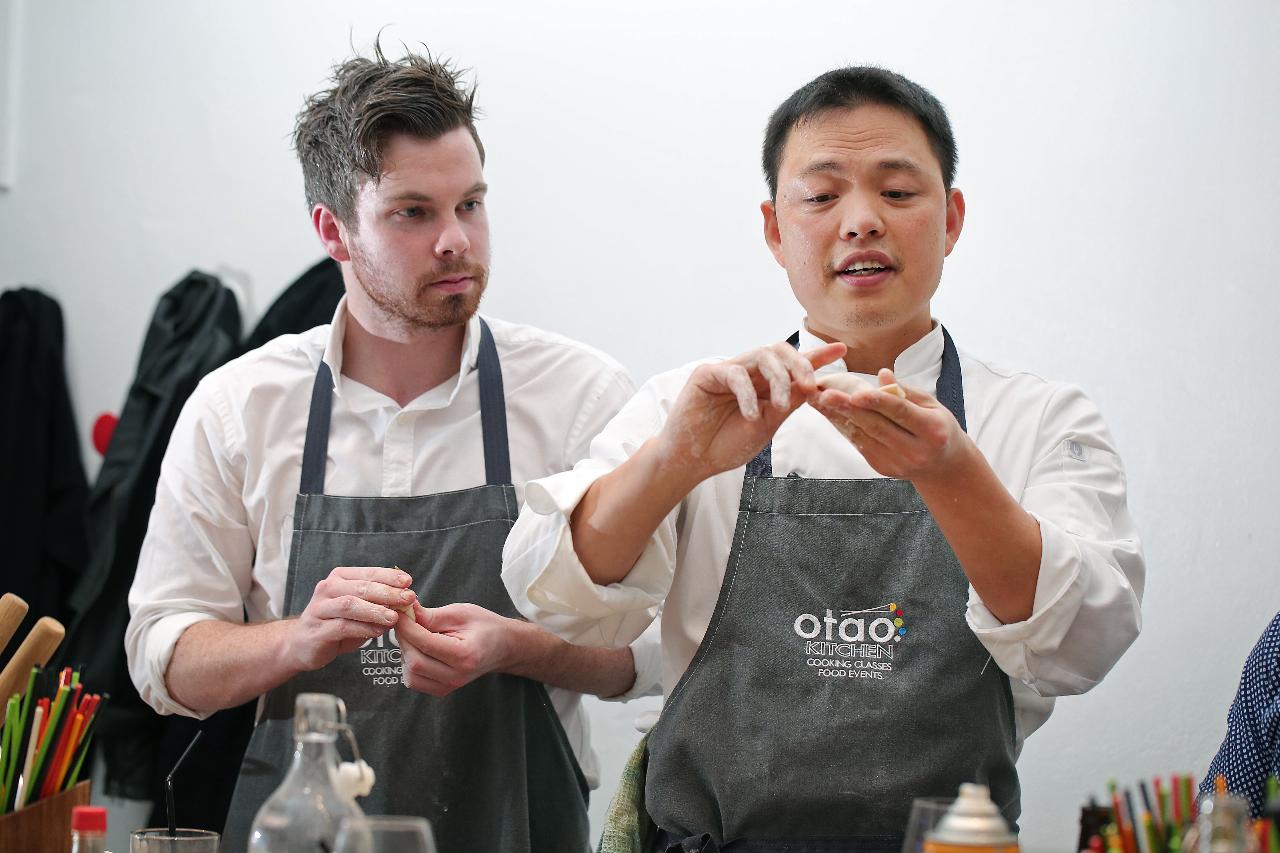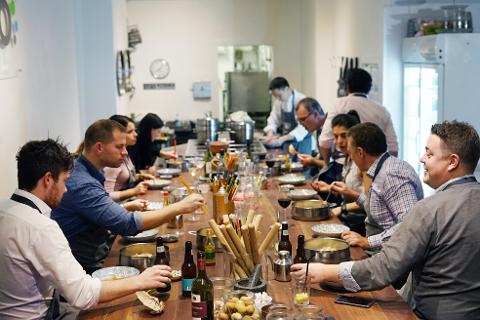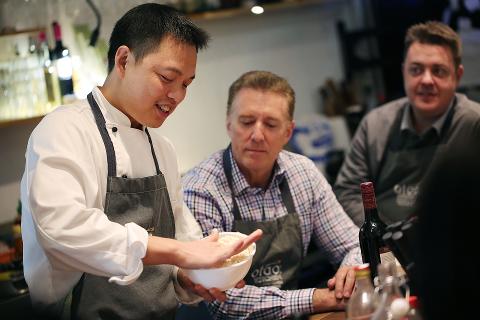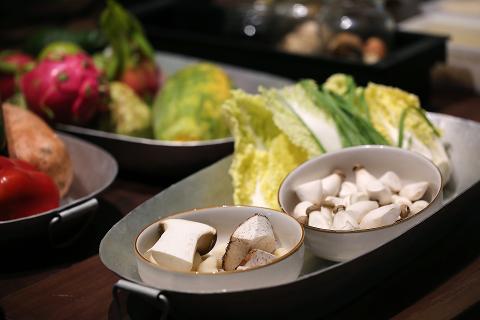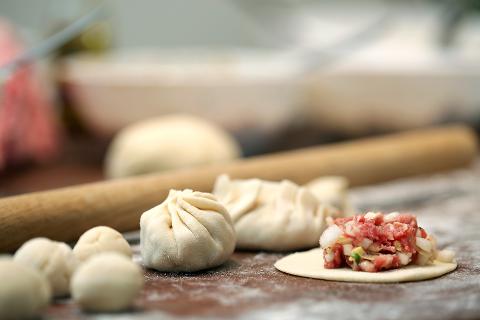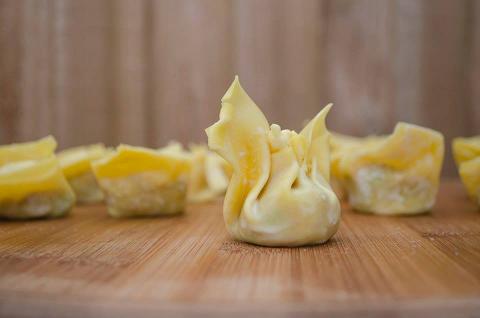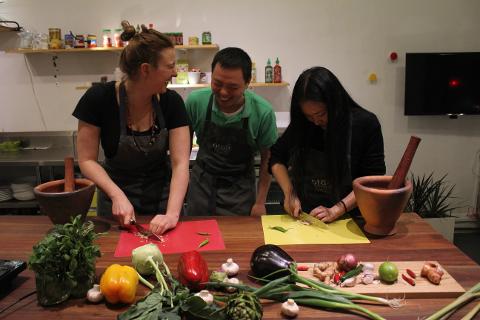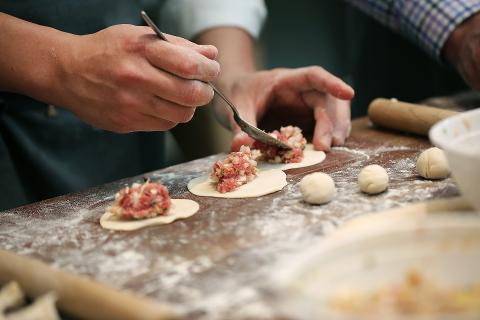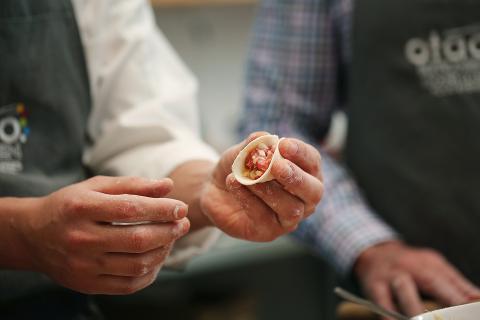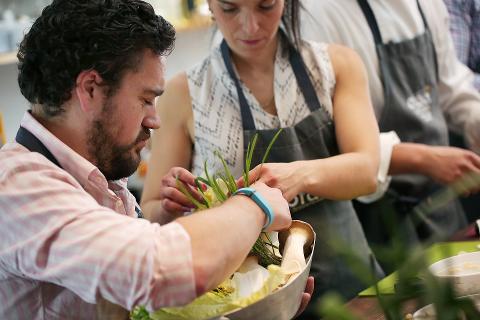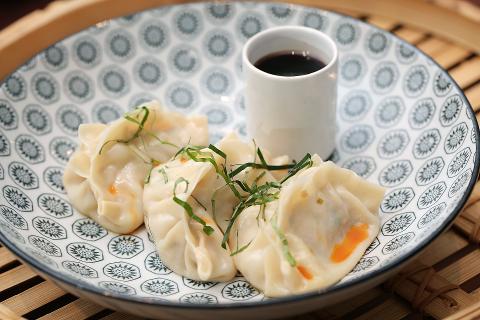 Duration: 2 Hours (approx.)
Location: Richmond, Victoria
For things to do in Richmond, you can't get more immersed in food culture than the Dumplings Party. Learning to make dumplings is a true culinary escapade with beginning with making the perfect dough then learn how to shape your best dumplings, get inspiration for composing your gourmet Japanese, Vietnamese and Chinese menus. You will be making pork, chicken, beef or vegetarian dumplings. You will learn to shape different types of dumplings. Book now this best selling class.
REVIEWS
Reviewed by harrycordini
A great host. Clear instructions Lovely kitchen Means great dumplings mmm Would highly recommend Enjoy
__________________________________________________
Reviewed by Michelle H
Had a great time making lots of dumplings. Good size group we all got the attention we needed from the Chef, who was very patient. Everything was very well set up and organise and we were very hands on not just a demonstration. You will have plenty to take home.
__________________________________________________
Reviewed by Gabrielle M
Had loads of fun learning how to make dumplings! The teacher was wonderful and it was so hands-on. Final product tasting amazing as well!
HIGHLIGHTS
You'll go away with full knowledge on how to make dumplings
Taste a variety of delicious dumplings
Enjoy the experience in a small and intimate group setting
Learn tips and tricks for making dumplings and mixing ingredients – plenty of vegetables with different meat options
Enjoy a fun cooking, eating and social experience
ON THE DAY
This hands-on dumpling making experience lasts for 2 to 2.5hours
Enjoy a complimentary refresher drink on arrival
Demonstration and dumpling-making and learn how to fold your favourite dumplings
Cook your dumplings
Sit and eat together at the end with a glass of sparkling wine
MENU AND INGREDIENTS
Upcoming classes here
CALENDAR
Spices - Chilli, Spring onion, Shallots, Ginger, Chinese Chives
Seasoning and Sauce - Soy Sauce, Red Vinegar, Hoisin, Fish Sauce, Chilli Oil, Rice Wine
Vegetables - Wongbok, Mushroom, Water Chestnuts
Vegetarian - Carrot, Peas, Carrot, Sweet Corn, Taro or Potato, Water Chestnuts
Meats - Pork, Chicken, Beef
Seafood - Fish and/or Prawn for non-meat eater *Plus dumpling skins - made from flour
Please check our dumpling party recipes here
IMPORTANT INFORMATION
Dumpling cooking classes are a perfect solution for your Christmas Party, Birthday party, Anniversary, Hens Party, Bucks Party, Team Building Cooking, Work lunch and dinner or Corporate event. We can organise This Cooking Class at your home or any chosen venue for 50+ people.
We can cater to different dietary requirements - please let us know by email hello@otaoktichen.com.au
If you need to cancel or reschedule a booking you will need to email hello@otaokitchen.com.au. You must do this at least 7 days before your class to cancel or reschedule. We are sorry that we cannot refund or rebook any cancellations made online or in-person after this time.
In the event that you are unwell, we ask that you send someone in your place. The participants who are not unwell will still be expected to attend. Alternatively, if you provide notice prior to the class, you are welcome to collect the ingredients and online recipe to take home with you after the class. Please note that this may not be possible as fresh meats and seafood in all cases and you should call 0408 217 899 to check with the chef team. This cannot be organised via email.
Lateness: please arrive 10 minutes before the scheduled start time of the class. We cannot accommodate or refund for those who arrive after the scheduled start time, even if you call ahead. The instructor will be expected to start on time and will not be able to repeat the health and safety and/or demonstrations at the beginning of the class.
Read more of our FAQs and booking terms.