Asian Finger Food Cooking Master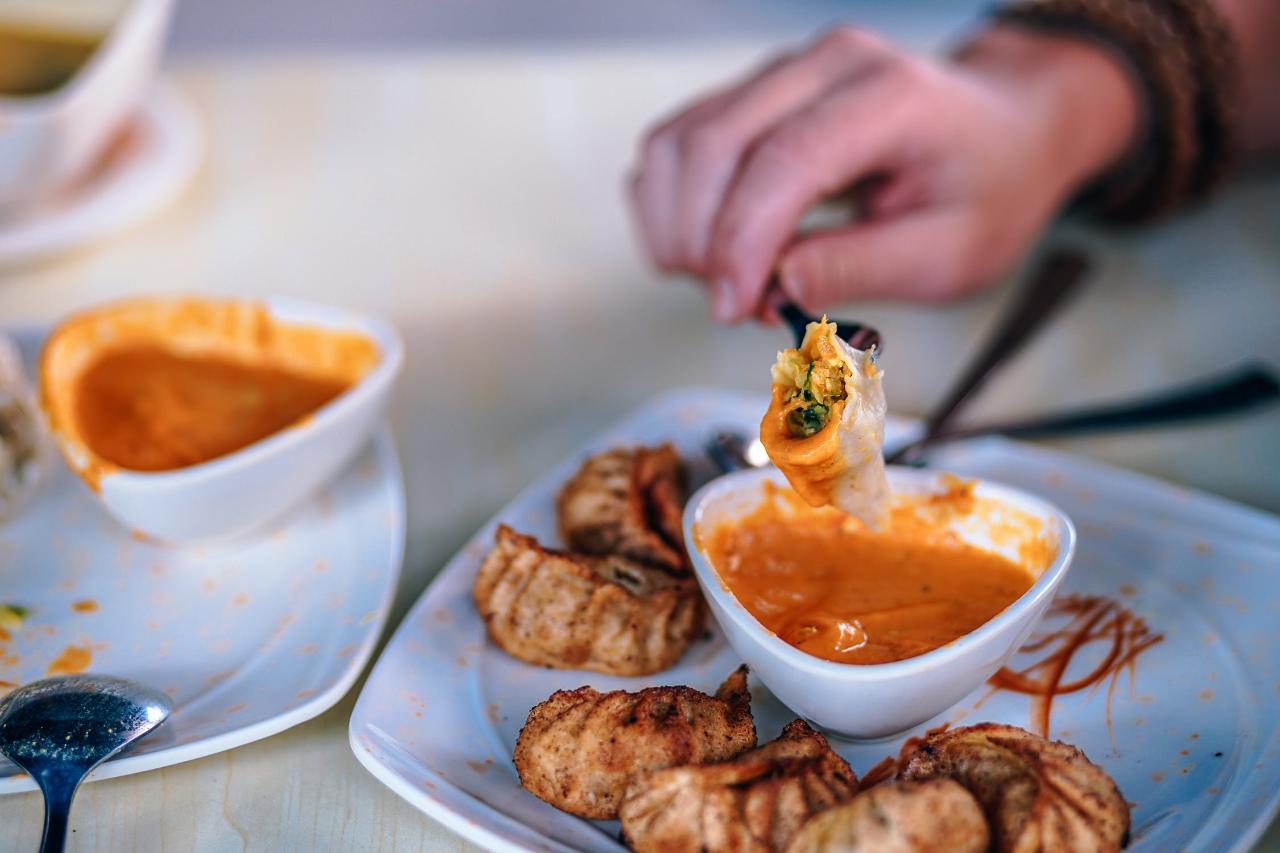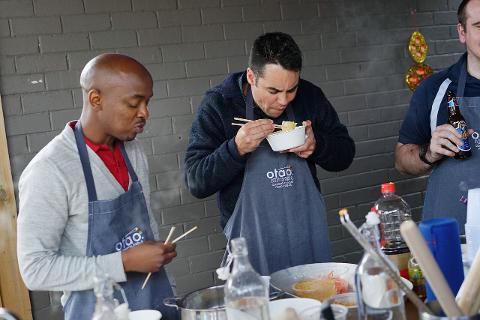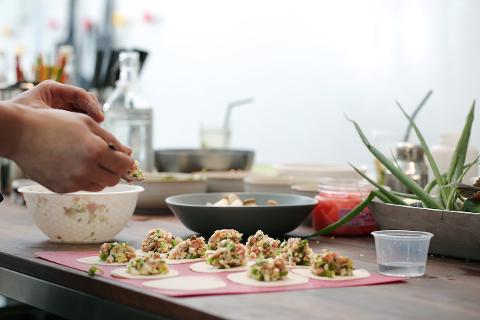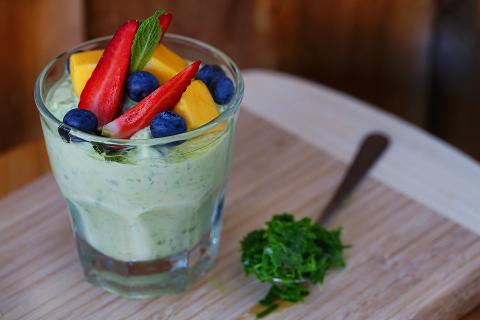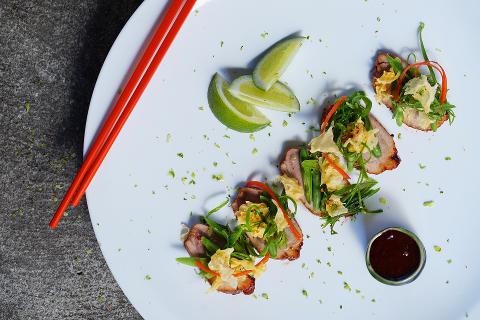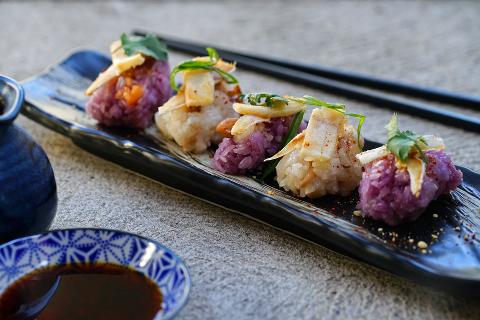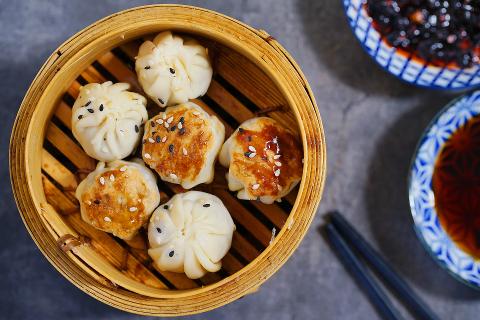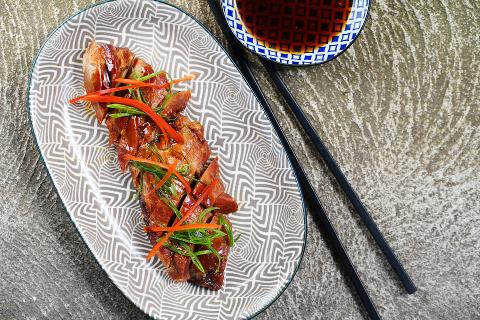 Duration: 150 Minutes (approx.)
Location: Richmond, Victoria
The popularity of Asian finger food and bowl food is trending in private parties and corporate events.These exquisite bites just look amazing and taste delicious. Join us now to make your favourite Asian finger food and canapé perfect for your next party from the most successful recreational cooking school in Melbourne. We host scheduled classes Thursday to Sunday.
During our cooking classes, our friendly instructor will take you step by step through different finger food types, recipes and top tips you need to gain confidence in the kitchen and wow your guests at any finger food party. Everyone cooks around our long hand-made spotted gum kitchen bench for the most sociable experience.
Each month you will learn simple but well thought out finger food and street foods from Japan, Thailand, China or Vietnam. From spring rolls, sushi and satay and more. This cooking experience is about big and small bites and all together we will have a big feast for everyone! Join our team of experienced chefs and professional service staff in this interactive cooking class with amazing stories and memories.
HIGHLIGHTS
You'll go away with a best tips and tricks for making and presenting canapés
Taste a variety of delicious canapés
Enjoy the experience in a small and intimate group setting
Learn to showcase ingredients with local meat and seafood options plus seasonal produce
Enjoy a fun cooking, eating and social experience
ON THE DAY
This hands on finger food making experience lasts for 2 to 2.5hours
Enjoy a complimentary refresher drink on arrival
Demonstration and party food making and learn how to prepare favourite canapé
Cook and plate up canapé
Sit and eat together at the end with a glass of sparkling wine or beer
THAI CANAPE SAMPLE MENU

Jan May Sep
Spicy Cashews
Mini Fish Cakes
Corn Fritters
Thai Chicken Wings
Lemon Grass Pork Satay
Thai beef salad with glass noodles
VIETNAMESE CANAPE SAMPLE MENU
Feb Jun Oct
Rice crackers
Rice Paper Roll Prawn & Pineapple
Vegetarian Spring Rolls

Salmon in Betel leaf
Mini Banh My, Pickle Vegetable, Confit Duck, Mayo
Mini Bowl of Hanoi style noodle with BBQ pork Bun Cha

CHINESE CANAPE SAMPLE MENU
Mar Jul Nov
Dumplings
Prawn Toast
San choi bao
Chinese Steamed Pork Buns
Spring Onion Pancake
Five spice chicken drumsticks
JAPANESE CANAPE SAMPLE MENU
Apr Aug Dec
Spicy Edamane and Miso Eggplant
Japanese Rice Balls (Onigiri)
Agedashi tofu
Chicken Teriyaki Skewers
Tempura with vegetable
Soba Noodle Salad
PRIVATE GROUP SOCIAL COOKING PARTY
Asian cooking party classes are a perfect solution for your things to do in the weekend, Christmas Party, Birthday party, Anniversary, Hens Party, Bucks Party, Team Building Cooking, Work lunch and dinner or Corporate event
We can organise the Asian Cooking Class or an Asian Cooking Party (with custom menu) at your home or any chosen venue for 50+ people.
MENU NOTES

Vegetarian or Vegan - suitable for vegetarian as you can design to leave out the meats
Gluten Free No substitute available for wheat products.
Dairy Free Asian food doesnt have much dairy in the dish. You can opt out not to have them.
The menu design for everyone to eat and share everyone else foods so please let us know your dietary requirements.