Indian Cooking Class Master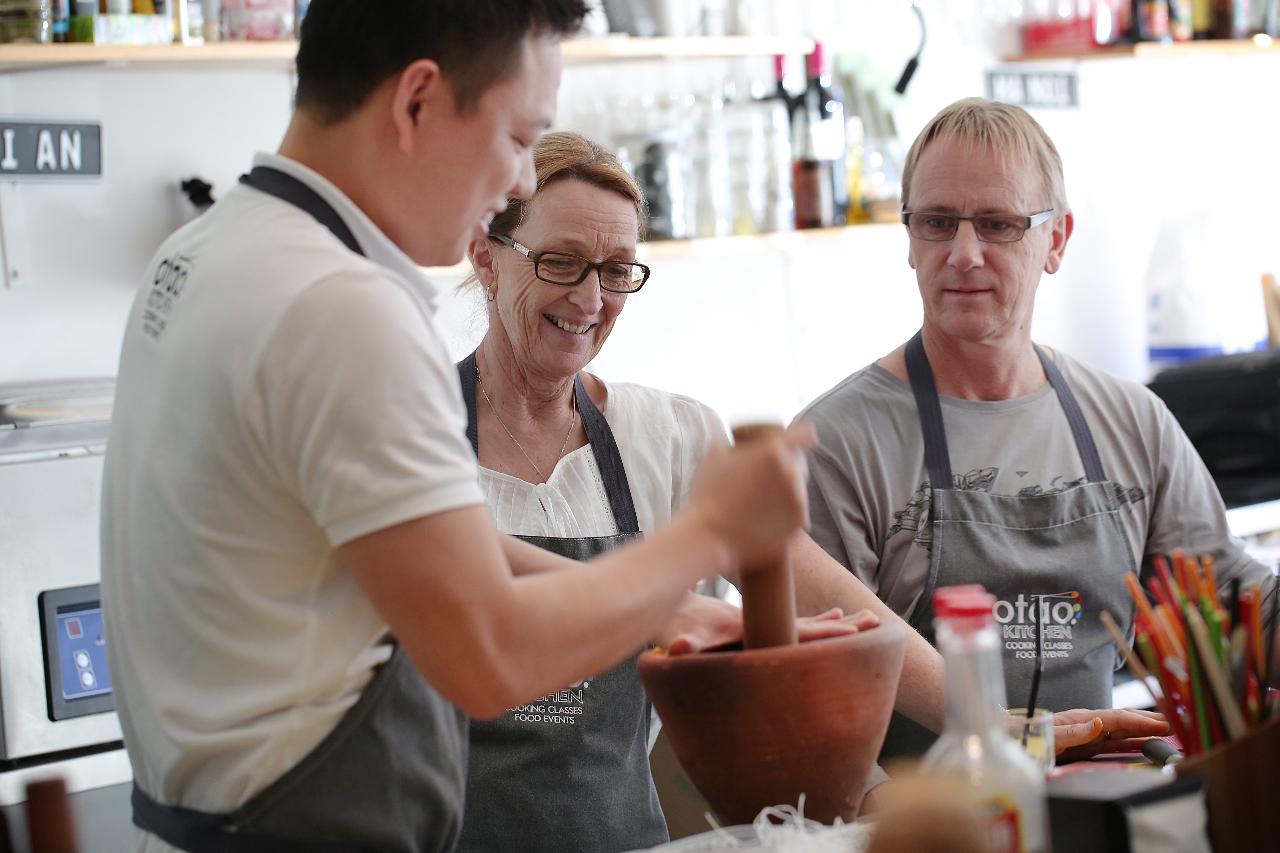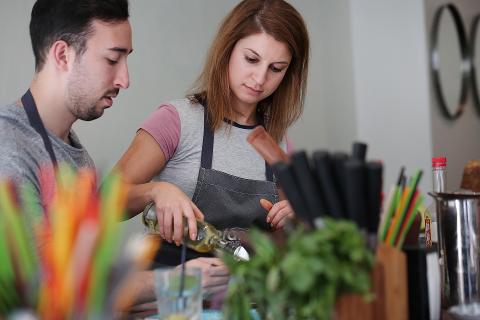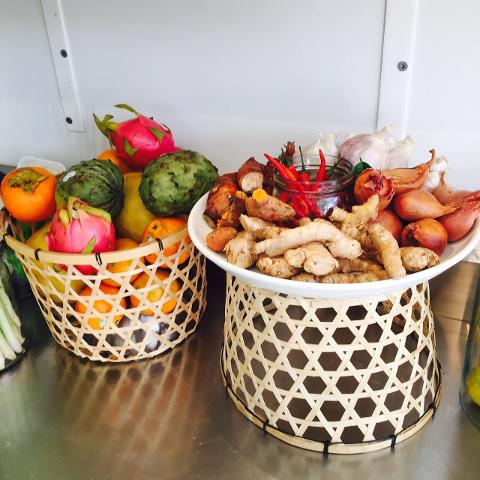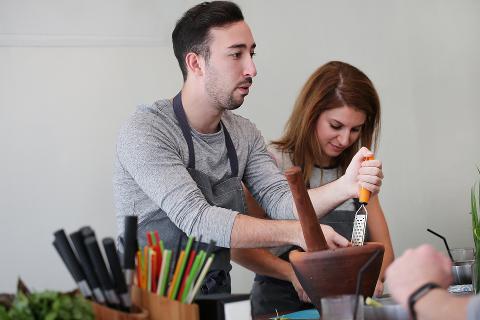 Duration: 3 Hours (approx.)
Location: Richmond, VIC
From the Portuguese influenced cuisine to the wonderful sweets, Indian cuisine has multiple regional variations but is generally created by perfect spice and flavour combinations. You will learn to identify these spices, along with shopping and storing tips. You will understand about ghee, the clarified butter that is key to Indian cooking and masala spice blends. We feature Indian cooking with sessions.
HIGHLIGHTS
Hands-on cooking experience with expert Indian cooking instructor
Explore fundamentals of cooking ingredients, spices and flavour profile
Create delicious Indian dishes then enjoy with complimentary beer and wine
Listen to cooking tips and tricks and recreate the dishes at home with online recipes
Brilliant with weekly classes, purchase gift vouchers with 3 year valid
EXPERIENCE INCLUSIONS
Refreshment drinks throughout the class
Use of all cooking equipment and utensils, including apron
The freshest quality food and ingredients provided
A delicious meal celebrated and enjoyed together, toasted with sparkling wine or beer
Online recipes from your class so you can recreate them at home
INDIAN COOKING CLASS I
Upcoming classes here
CALENDAR
Jan Mar May Jul Sep Nov
Our most popular class features signature Butter Chicken, a rich and creamy dish from northern India with succulent morsels of boneless chicken cooked in a smooth, velvety yogurt sauce with cream and aromatic spices. You also make Rogan Josh a classic curry dish, some Aloo Samosa and classic Chapati.
Butter Chicken
Rogan josh
Aloo Samosa
Cucumber Salad
Chapati
INDIAN COOKING CLASS II
Feb Apr Jun Aug Oct Dec
Explore food of North India and food of South India in this cooking class. You will see climate, culture and food changes from each of these regions of India. You also learn these differences in cooking styles, techniques and flavour profile, this delicious cultural journey is for you right here. We will make cashew vegetable curry - a north Indian layered rice dish of marinated vegetables in aromatic spices. Famous from the south comes to traditional Vindaloo, morsels of chicken simmered in a sweet, sour and hot sauce, tempered with curry leaves plus more...Enjoy with meal, a cooling Indian spiced refreshing drink to round out this delicious meal. Get a taste of both the north and the south in this adventurous class!
Beef Vindaloo
Chicken Biryani
Handmade Naan
Mint raita
Red lentil dal
ON THE DAY
This hands-on Indian cooking class experience lasts for approximately 3 hours
Enjoy a complimentary refresher drink on arrival
Demonstration of the Indian cooking class recipes by your Chef
Chopping, rolling, folding and preparing your dishes - all hands-on
Sit and eat together at the end with a glass of sparkling wine
IMPORTANT INFORMATION
Indian cooking classes are a perfect solution for your Christmas Party, Birthday party, Anniversary, Hens Party, Bucks Party, Team Building Cooking, Work lunch and dinner or Corporate event. We can organise this Cooking Class at your home or any chosen venue for 50+ people.
We can cater to different dietary requirements - please let us know by email hello@otaoktichen.com.au
If you need to cancel or reschedule a booking you will need to email hello@otaokitchen.com.au. You must do this at least 7 days before your class to cancel or reschedule. We are sorry that we cannot refund or rebook any cancellations made online or in-person after this time.
In the event that you are unwell, we ask that you send someone in your place. The participants who are not unwell will still be expected to attend. Alternatively, if you provide notice prior to the class, you are welcome to collect the ingredients and online recipe to take home with you after the class. Please note that this may not be possible as fresh meats and seafood in all cases and you should call 0408 217 899 to check with the chef team. This cannot be organised via email.
Lateness: please arrive 10 minutes before the scheduled start time of the class. We cannot accommodate or refund for those who arrive after the scheduled start time, even if you call ahead. The instructor will be expected to start on time and will not be able to repeat the health and safety and/or demonstrations at the beginning of the class.
Read more of our FAQs and booking terms.