Team Building Cooking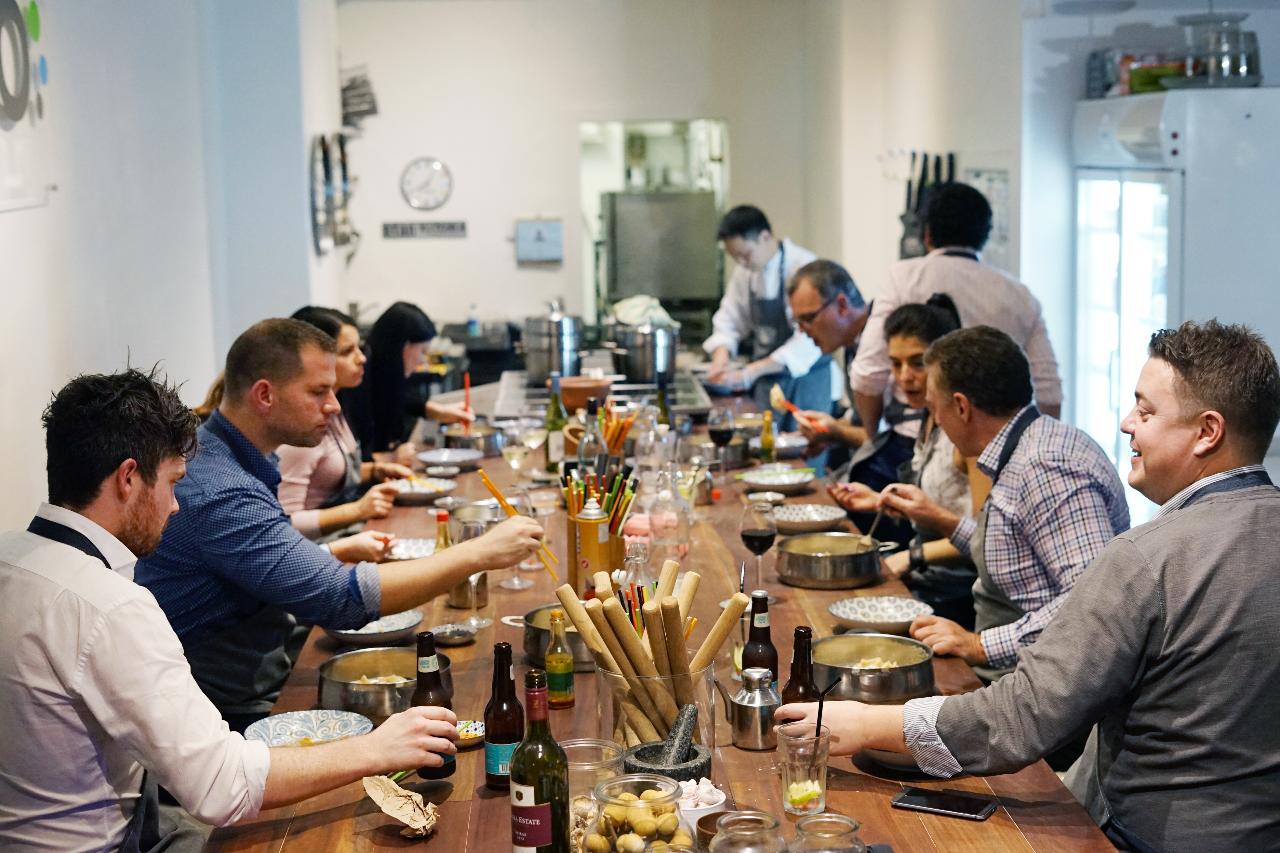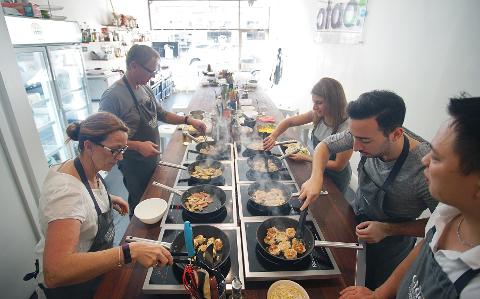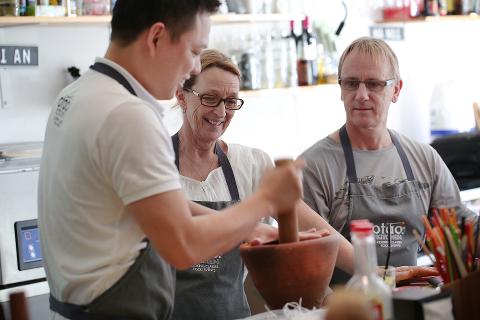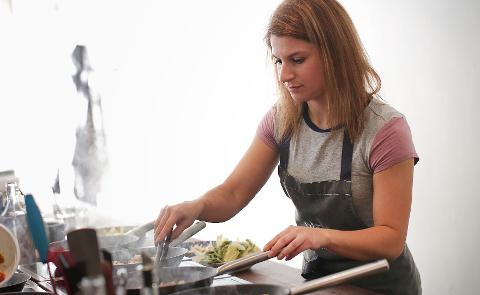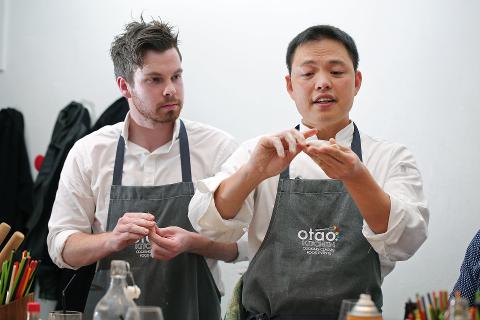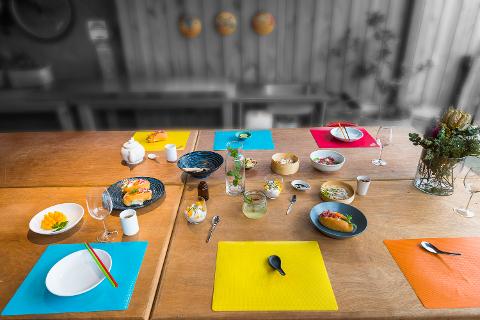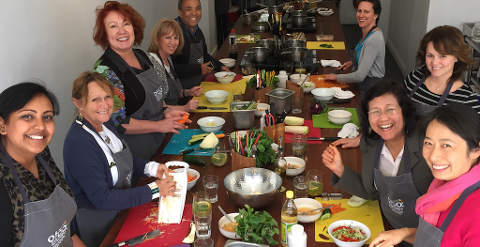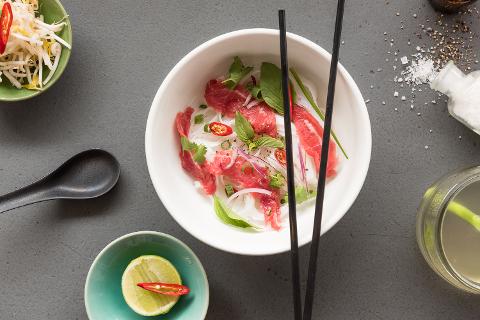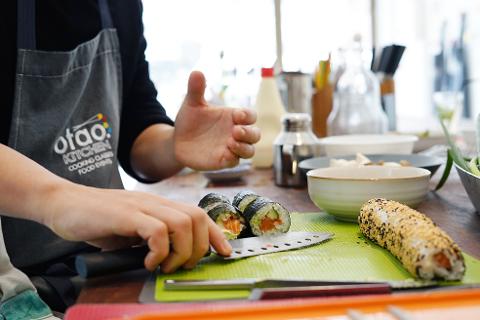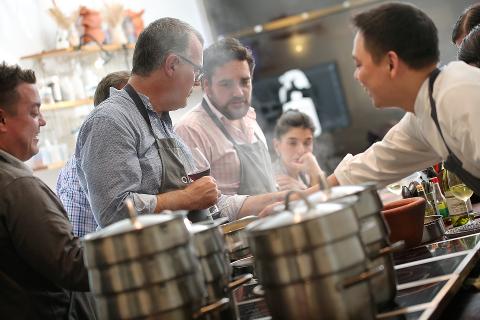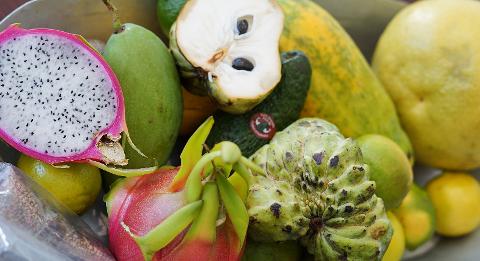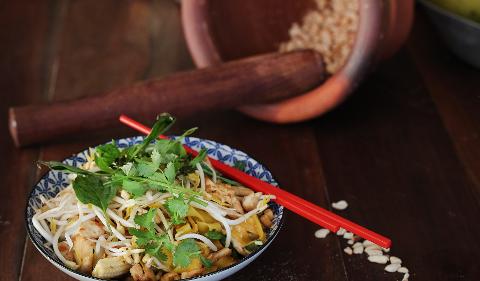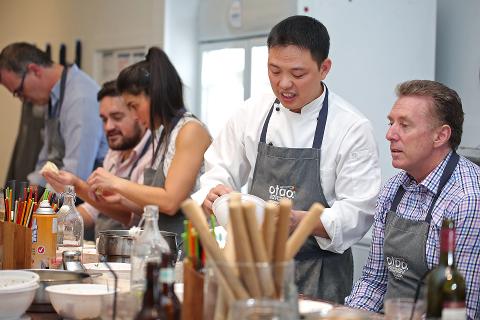 Duration: 3 Hours (approx.)
Location: Richmond, VIC
TEAM BUILDING COOKING
You're planning an important team building cooking event for your colleagues. You've done it before, but this time you really want to nail it and do something special. Your challenge is finding a team building cooking activity that improves your teamwork, teaches leadership and personal development, health and creativity. But most importantly, you need to find something that's fun and rewarding. Your team is open minded, has a positive vibe, and loves to connect with people and learn about food, culture, and history. Your team expects you to make a decision soon, and you don't want to make the wrong choice. You could book an off-the-shelf team building cooking event that might be okay.
CHOOSE OTAO KITCHEN FOR YOUR TEAM BUILDING COOKING EVENT
We deliver the most authentic Asian Cooking Experiences in Melbourne for over 1000+ happy customers every year. We're a boutique business with the ability to work alongside event planners for team building cooking events. We deliver exceptional value for money and memorable experiences from our purpose-designed venue in Richmond Melbourne. We help your team get deeply involved with the food and culture of Vietnam, Thailand, Japan, Singapore… We make 25 ingredients' recipes simple and add great stories about our family kitchen, cooking cultures and traditions. Thanks to your team building cooking planning, your team will remember these stories, and go back home with a renewed sense of creativity, vitality, and appreciation of Asian food.
WHY YOUR TEAM WILL LIKE THIS COOKING EXPERIENCE?
Your group get together to enjoy a hands-on cooking experience with plenty of entertainment to prepare a social cook off party. This class is perfect for clients or work colleagues cooking together looking to ignite their culinary passions. This class would make a great gift your clients' team or package for your employees. Located conveniently in Richmond, we are also only minutes from the Melbourne CBD and easily accessible by public transport. Our facility is a purpose-built space offering a range of hands-on and demonstration style Vietnamese and Asian cooking classes to suit your event. Our training kitchen is fully equipped, using the latest induction cooking technology which is efficient and safe for you and your group. Group cooking classes can be personalised to suit your requirements.


PRICES
Social Cook Off brings you fun and team building corporate cooking events and the extensive selection of cooking classes. Best with Thai, Vietnamese, Chinese, Dumpling, Spanish, Italian or Mexican menu. Great for teams from 15 people working in group of 3-5 people. The cost is $125 pp for 2-2.5 hour class with foods, wine, cooking activity and heaps of fun.

Master Class Cooking is great for small team who likes to take their time and learn to master a recipe or a menu. It would work for team up to 16 people per class. If you choose this class for a larger team, we would need to break the team in to smaller group of 10-16 people to complete the activity. You can choose one or two or three menus in our extensive selection of cooking classes. The cost is $165 pp for 3-3.5 hour class with foods, wine, cooking activity and heaps of fun.
Team Cooking Challenge will give you best competitive cooking experience like no other. As seen on TV, full of suspense, high-energy and fun. Teams collaborate together to plan, race, cook, compete and win. Everyone creates high quality dishes which will be judged on taste and presentation. This is high-energy and an amazing experience that you won't forget! The cost is from $245 pp for 3-4 hour class such as amazing race, canape and cocktails, street food challenge, start up food truck challenge and magic box.
Add a photographer $495 for the 2 hours. Add great Melbourne made apron $45 each with your logo embroidered with minimum order 20pcs. Or add a set of Japanese knife shun kai gift from $549.
WHAT INCLUDED IN THE PRICE?
It is the best value for activity, entertainment, food and wine package in town! The price includes: all foods for cooking and plenty to cook and eat, refresher drink, Yarraburn sparkling wine or equivalent, cooking activity, private venue-indoor and outdoor, brilliant chef instructor. Cooking party is great way for your party to have a memorable night of fun and laughter and learn some cooking tips and tricks. Please note your participants would have plenty of foods so you don't have to book lunch or dinner. They have plenty of foods! For safety reason, we give liquor free drink for the first hour then the guests can drink while they start to cook.
Speak to us today on 0408 218 899 or email us hello@otaokitchen.com.au for obligation free quote.
HIGHLIGHTS
Choice of menus - Thai, Vietnamese, Japanese, Indian, Indonesian, Korean, Italian, Spanish, Mexican...
A fully interactive cooking session, everyone cooks together.

Can include friendly competitive pressure on the teams

Explore fundamentals of cooking ingredients, spices and flavour profile
Create a delicious meal to your palette then enjoy with complimentary beer and wine
Listen to cooking tips and tricks and recreate the dishes at home with online recipes
Chef led so there are no cooking disasters

Everyone sits down together to enjoy and meal and a drink

We do the dishes!
ON THE DAY
Our Private and Corporate Cooking Events are 2-4 hour in length. We begin with complimentary refresher while guests are arriving. Next, we prep for for 1 hour. Then we together cook all the dishes. Finally you and your guests can enjoy new flavours, exotic ingredients, cooking, drinking, eating and sharing your creations around a large kitchen table.
We handle all arrangements so you and your guests can enjoy the bonding time together. Beyond a one stop activity spot, we really pride ourselves on the fact that our cooking experiences truly bring people together in a unique way, smelling, feeling, slicing, dicing, rolling and panfrying.
We are not ordinary cooking class, there is no recipes or slide show or lecturing, we are a playful arena where you and your guests can build connections, make great memories and as well healthy and freshly made foods.
We include competitive or relaxed style of cooking in this 3 hour class.
Post party venue – The National Hotel, located on Richmond's bustling Victoria Street, is a place for locals and far-flung travellers to come together in a community-minded space, where the staff are always proud to serve and the atmosphere is heady with good vibes. http://thenationalhotel.com.au/
VIETNAMESE COOKING SAMPLE MENU 2-4 HOURS
Explore Vietnamese heritage and traditional cooking with many dishes with fresh herbs, vegetables and choice of meats and seafood dishes to cook and share. Great with "pick and choose" or substitutes what each person wants to eat. Definitely choice for cooking party with dietary (gluten free, dairy free, vegan, vegetarian…) friendly, and healthy choice.
Chả giò - Spring rolls - Vegetarian or Pork
Goi Cuon – Fresh Rice Paper Rolls, Nuoc Cham - Fish sauce dip
Cha Tom - Sugar Cane Prawn
Bo La Lot - Beef in betel leaf
Hoanh Thanh - Wontons
Banh xeo - Saigon pancake and stuffings
Bun Thit Nuong - Pork and Vermicelli Salad
Chè Trôi Nước – Sweet Glutinous Rice Dumplings.
THAI COOKING SAMPLE MENU 2 - 4 HOURS
Great cooking party with fresh herbs, vegetables and choice of meats and seafood dishes. Most dishes will have elements i.e fresh herbs, fish sauce, shrimp paste, curry paste, coconut cream, rice, chilli spices. Though Thai cuisine is brilliantly complex tasting and known for its amazing balance of sour, sweet, bitter and salty it's actually easy to make. Great choice for cooking party wanting to share dishes – for example large green chicken curry or spicy Thai salad!
Curry Making + Thai Dipping Sauce
Fish Cakes, Bean and Lime Leaf
Green Chicken Curry, Bean, Eggplant
Tom Yum Goong - Spicy shrimp soup or chicken
Thai Salad - vegetarian or w/ beef
Festive Rice + Duck Curry
Candied bananas (kluay naam waa cheuam)
JAPANESE COOKING SAMPLE MENU 2-4 HOURS
Unique and sophisticated, Japan is a country of binaries. It works beautifully both the traditional and ultra-modern, and hosts buzzing cities alongside stunning natural landscapes. Japanese food is notoriously nutritious, with a diet based around fresh fish, soy, fermented produce. Please note some of the Japanese dishes has ready-made produce and quite often we can't substitute for other ingredients well - gluten, soy and fish are prominent on the menu.
Cup of Miso Soup
Goya Dumplings pork and ginger filling
Sushi Makings with pickles, fish, meats
Okonomiyaki Japanese pancake
Daikon Salad with sesame dressing
Ramen Noodle, Pork and Broth
Japanese teriyaki (Chicken, Beef Or Seafood) with Rice
DaikonSalad with sesame dressing
THE DUMPLING PARTY - 2 HOURS
For things to do in Melbourne, you can't get more immersed in food culture than the Dumplings Party. Learning to make dumplings is a true culinary escapade, both inside and outside of the Chinese, Vietnamese and Japanese popular cultures. Beginning with making the perfect dough then learn how to shape your best dumplings, get inspiration for composing your gourmet Japanese, Vietnamese and Chinese menus.
Complimentary rice paper rolls
Choice of Pork, Chicken, Prawn Dumplings or Vegetarian Dumpling
Steamed rice dumplings in banana leaf
Fruits and drink
*Gluten free dumplings available


FREQUENT ASKED QUESTIONS
COOKING EVENT DURATION
Cooking Party often creates beautiful memories and we like to learn while doing. This is a hands on cooking party event, every times your party made something, they will eat and then start another dish. It is great way to learn and have fun in our 3 hour cooking class. You will make from 4-5 dishes at least to share. The customers eat what they make so we recommend for event planner to work toward a meal so we recommend start time for Lunch 10am Early Dinner 3pm or Later Diner 6pm. Please note to avoid late you as the organiser will need to get the guests come on time. Meet for pre-event drink at the National Bar – few doors from us see here http://thenationalhotel.com.au/
MENU AND DISHES
We have a range of menus to choose from Thai, Vietnamese, Japanese, Indian, Indonesian, Korean, Chinese and Dumpling. Plus we offer popular Italian, Spanish, Mexican menus. Ask us now for a menus 0408 217 899 or hello@otaokitchen.com.au.
BOOKING & DEPOSIT?
We run scheduled classes at https://otaokitchen.com.au/cooking-classes/ which you can book in for your private and corporate group in. Private bookings needs to be done early as we fill the classes quite quickly for Thursday, Friday, Saturday and Sunday. However, Saturday nights are by far the most popular day, so book early to avoid disappointment.
Enquiring about the date and time, It is best to speak or email us at 0408 217 899 or hello@otaokitchen.com.au. We will be able to answer any question you may have regarding to your event. To book the date and time, we require payment for 4 tickets or 25% and the balance is due one week (7days) before the event date upon confirmation of final guest number and their dietary requirement. The deposit is NON-REFUNDABLE for cancellations with less than 21 days' notice. If you cancel the date/time without booking a new date/time, a fee of $25 pp will apply. We take credit cards, bank transfer and cash as payment.

MINIMUM NUMBER?

There is no minimum number of participants as we can organise 2-60+ people, however there is a minimum charge 10 person. Custom cooking event can be done however the price may reflect with the class such as travelling to your venue and other hired equipment. Generally the private and corporate group size is 10-20 pp. If you have a larger group, then contact us to discuss other possible arrangements. If you have 8 or less people, you may be able to join our weekly classes, please call to discuss.
WHAT COOKING PARTY WE CAN DO?
We are available for private events, public cooking classes, Christmas parties, hens party, birthdays, office parties, team-building workshops, anniversaries… any celebration and party excuse will do.
DROP OFF AND PICK UP ITEMS?Yes we can do that by arrangement. It is your responsibility to arrange for drop off or collection during our normal operating hours email hello@otaokitchen.com.au

AGE RESTRICTION? 15+ or person is higher than the standard kitchen bench
BEGINNER TO ADVANCED HOME COOK? 95% of our clients tell us that they "don't cook well". Everyone will have a great time cooking and learning!
CAN I BRING MY KIDS? It is private event. If the participant has no problem with this, neither do we. We don't have kid facility but if the mother and her friends can look after them for the duration of the class. Great for day cooking class but not recommend for night cooking class.
SHOULD I INVITE GIRL ONLY OR MIXED GROUP? Boys are welcome. As well as uncle and aunt, father and mother, father and mother in law, partners, sisters, work mates... will have a ball!
WE HOST TEAMS OF

SEEK.COM, CRICKET AUSTRALIA, SCOTTISH FINANCE, REALSTATE.COM, ERNST & YOUNG, TOP DECK TRAVEL, KORNN FERRY RECRUITMENT, BUNNINGS, NBN CO,
FONTERRA, HENGI, HUDSON, GFM WEALTH, CARE SUPER,
COLONIAL FIRST STATE, RPS GROUP, SAN CHURRO CHOCOLATE, S CENTRE GROUP,
VIC ROADS, TRANSURBAN, JAQUAR, FUTURE YOU, TALENT WITHIN, MAY BORN,
GUIDE DOGS VICTORIA, CBRE, CARGILL, FEDERATION CENTRE,

YARRA RANGE COUNCIL, BAPT CARE, AUSTRALIAN RED CROSS, ... and many more...