Ultimate Vegan Cooking 5 Day Workshop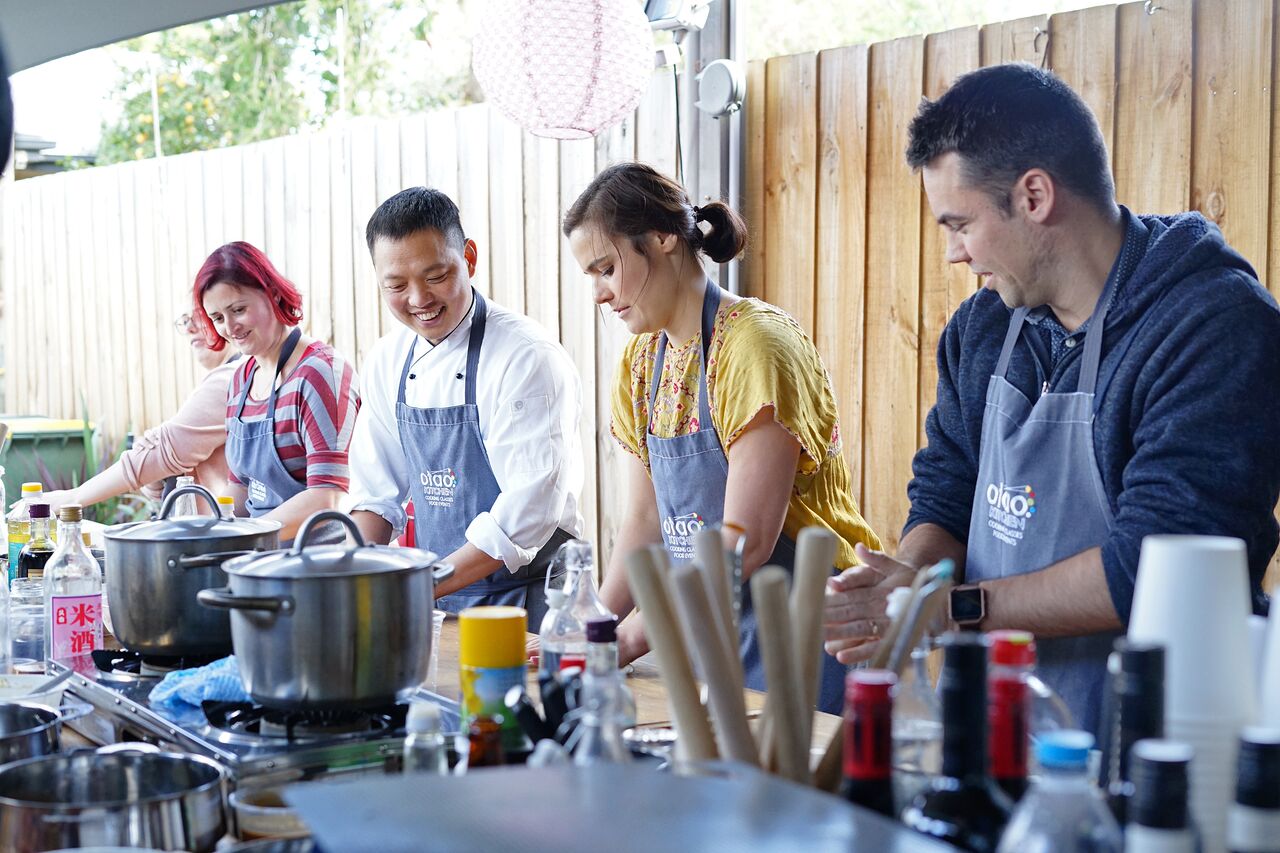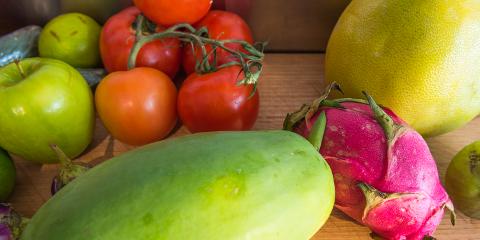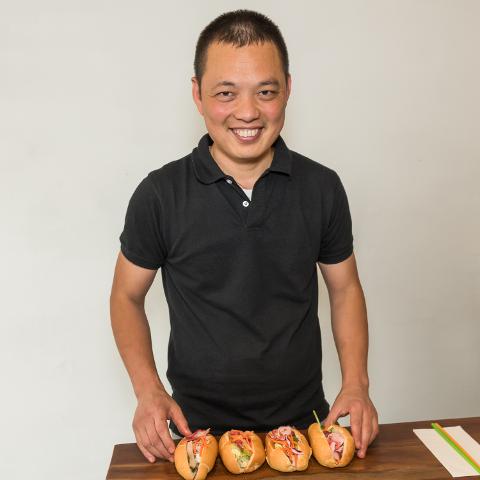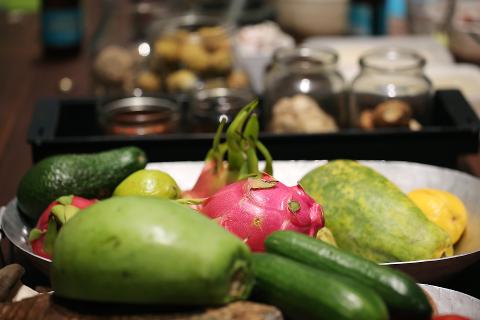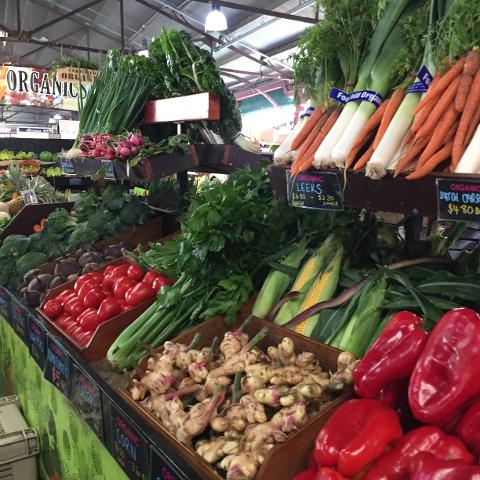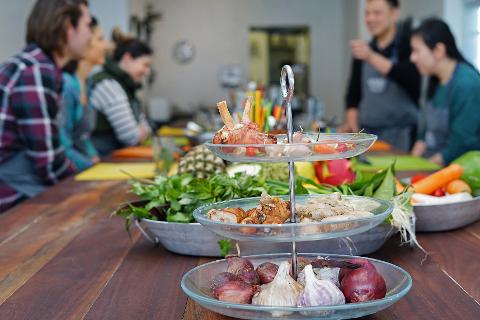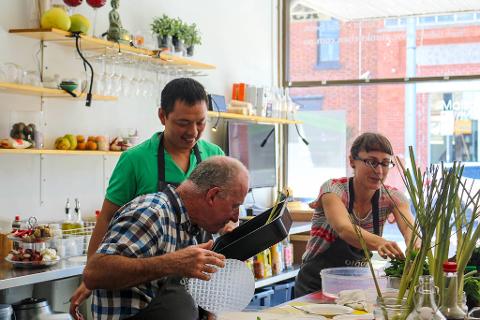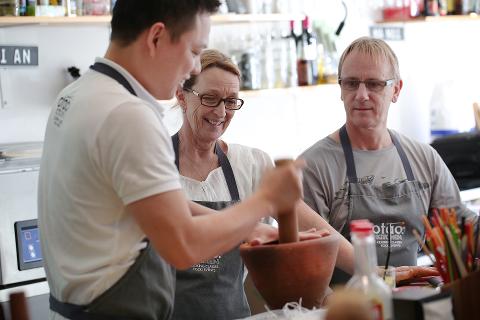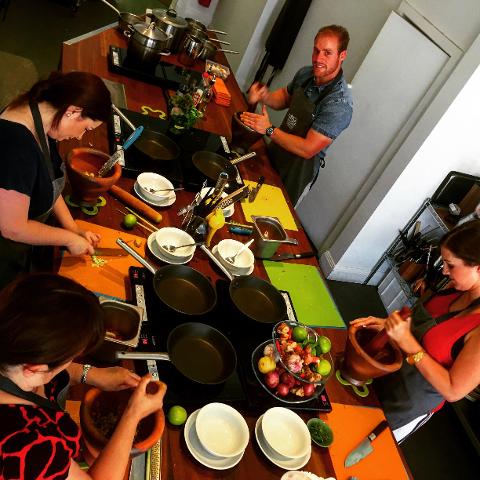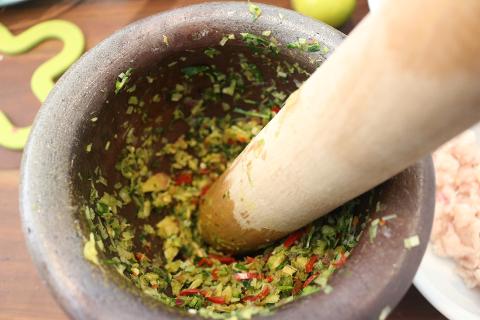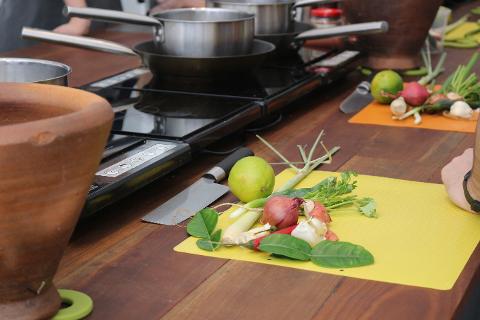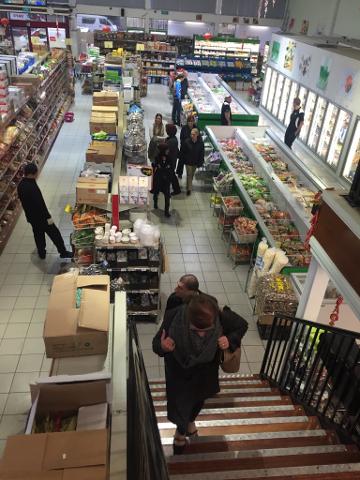 Duration: 5 Days (approx.)
Location: Richmond, Victoria
Join us with this plant based cooking class to discover the smell, touch, taste and flavour profile of Asian Cookings from India to Japan. Take home your best vegetarian meal plans and cook up delicious regional vegetarian and vegan dishes in five inspiring cooking classes. Combine the traditional vegetarian foods and vegan food understanding with spending time with your chef to perfect your home cooking to its best.
This intensive course spans over 5 lessons, hosted by experienced chefs with Asian cuisine. A large proportion of this workshop's content is "structural cooking", how to take a concept and apply this across the board to include ingredients, flavours and textures in order to multiply recipes. The kitchen skills such making soups, protein, noodles, dumplings and stir frying are all part of the workshop experience and advanced food preparation skills and most up to date techniques and ingredients are included in the workshop. Cooking vegetarian cuisine does require some more thought over traditional cooking and sometimes needs a dimension of extra creativity.
You will expose to core techniques in the plant-based kitchen, this experience will allow you to explore and practice a variety of recipes and flavours from the region. The course begins with learning how to set-up a home kitchen so get you started cooking right away. A full introduction to core techniques for cooking vegetables, grains, legumes, and meat and dairy alternatives of plant-based foods and flavour principles. The course also covers some raw food techniques and addresses health supportive cooking with no oil, low sodium, and gluten free options.
This workshop is designed for anyone who enjoys either cooking at home to a high standard and is interested in a thorough grounding on vegetarian or for aspiring chefs or chefs already working in the industry who are looking to expand their vegetarian repertoire. You will be learning 60 recipes out of the menu list below.
Cooking vegetarian does mean expanding your creative mind. Given the intensity of this course, it is limited to 8-10 delegates only.
HOW WE RUN THE COURSE
You can start the course any time but we prefer you to start with the Day 1 or Lesson 1 to get our kitchen orientation. If you have done any of our class before then it should be okay to join in. We will run from Lesson 1 to Lesson 5.
You can do a minimum of 3 lesson or day course out of 5 lesson or day course. Please indicate in the booking which day/lesson you will be attending.
We run the class on Victoria school holiday only. You can book this course for private cooking with minimum of 4 people.
LESSON 1 - CHINESE COOKING
Shitake Wonton in Soy Broth
Hot and Sour Soup
San Choi Bow with Mushroom and Water chestnut
Sweet and Sour Tofu
Asian Green with Chinese Mushrooms
Singapore Noodles, Mung beans
Veggie Spring Onion Cake
Sautéed Eggplants, silky tofu, szechuan sauce
Special Fried Rice with Brussel Sprouts and baked tofu
Shiitake Mushroom Brown Rice with Crispy Ginger
Complimentary fruit salad
Mango Mousse
YOU ALSO LEARN
Introduction to kitchen tools and equipment
Food Safety, Professional Knives, Cutting and Chopping
How to stir fry with wok or pan at home?
How to make and use sauces?
Sprout planting
LESSON 2 - THAI COOKING
Thai Salad, Chickpea, carrot, peanut crumbles, garlic soy dressing
Tom Yum Style Soup with trio mushrooms
Peanut sauce fried rice or vegan Thai basil fried rice
Red, Yellow, Green and Massaman Curry Pastes
Thai Red Curry with Green Beans
Green Veggies and Lentil Curry, Bean, Eggplant
Vegan Pad Thai
Thai Noodle Salad with Edamame
Thai Papaya Salad
Thai Sticky Rice and Mango
YOU ALSO LEARN
Best practices for cooking vegetables
How to make chutney, salad and dressing?
How to season in recipes
Thai spices and methods of cooking
Making fresh tofu quickly
Choice of blended foods and flavour profile
LESSON 3 – VIETNAMESE COOKING
Nuoc Cham - vegan sauce dip and dressing
Banh It – Mung bean dumplings
Goi Cuon – Fresh Rice Paper Rolls
Chả giò - Spring rolls - Vegan
Banh My – Vietnamese Lemongrass Tofu Bread Rolls
Banh xeo - Saigon pancake and king oyster mushroom and mungbeans
Shitaki and tofu in betel leaf
Banh Bao Chay – Steamed vegan buns
Bun Chay Hue Traditional Spicy Hue Style Noodle Soup
Canh Chua Cay – Tamarind and Pineapple Soup
Dau Phu Xot Ca Chua – Tofu in tomatoes sauce
Vietnamese Vermicelli Noodle Salad
Homemade Soy panacota and ice on arrival
Chè Chuối – Banana with Sago Pearls and Coconut Milk Sweet Soup.
YOU ALSO LEARN
The use of herbs in Asian cooking
Making stock from vegetables
How to make soup and seasoning?
Plant based convenient products
Basic desserts
LESSON 4 - INDIAN AND INDONESIAN COOKING

Balinese Vegan Satay & Peanut sauce
Vegetable Korma with Zucchini and Mushroom
Vegan Butter Chicken Style with Soy Curls, Chickpeas
Vegan Style Beef Rendang with Seitan, Tofu and Onion
Eggplant sweet potato lentil curry
Aloo Gobi, Cauliflower and Potato Curry with Peas
Red lentil tadka dal
Gujarati potatoes with sesame seeds
South Indian Warm mildly spiced Carrot & Cabbage Salad
Handmade Sesame Garlic Naan
Yellow rice, coconut, turmeric
Chickpea flour and coconut fudge
Vegan turmeric lassi
YOU ALSO LEARN
The use of spices
How to cook rice, legume and gains?
Understand Plant-Based Alternatives
International food spaetzel, pastas and stuffed pastas
Demonstration of typical seitan (fake meats) their usages
Tour of superfoods
LESSON 5 – JAPANESE COOKING
White Miso Soup Edamame and saffron
Making 2 types of Sushi and Teriyaki Bowl
Adedashi Tofu with miso sauce
Goya Dumplings Shitake and ginger filling
Okonomiyaki Japanese pancake
Ramen and Tofu Broth
Soba Noodle Salad
Quinoa Salad with Ume Plum Dressing
Fermented vegetable
Daikon Salad with sesame dressing
Vegan Steam Boat
Avocado and Matcha Green Tea Shake
YOU ALSO LEARN
Nutrition in the kitchen and Menu planning
Setting up your kitchen
Make fresh noodles and dough
Platting and Bento Box
Raw vegetables plater
Beginner to Dehydrating vegetable and fruit